Yesterday, my mother bought me some chevron fabric from Hobby Lobby. I found this tutorial of a simple skirt for toddlers, and converted it into a "big girl" size! This is truly THE EASIEST skirt you could ever make! I love my new skirt, and I hope y'all will try out this tutorial as well!
SIMPLE CHEVRON TUTORIAL
Things you will need:
~Fabric
~Scissors
~Safety pin
~Sewing machine
~iron
~tape measurer
I started with 1 and 3/8 yards of fabric, folded it in half, and cut on the fold.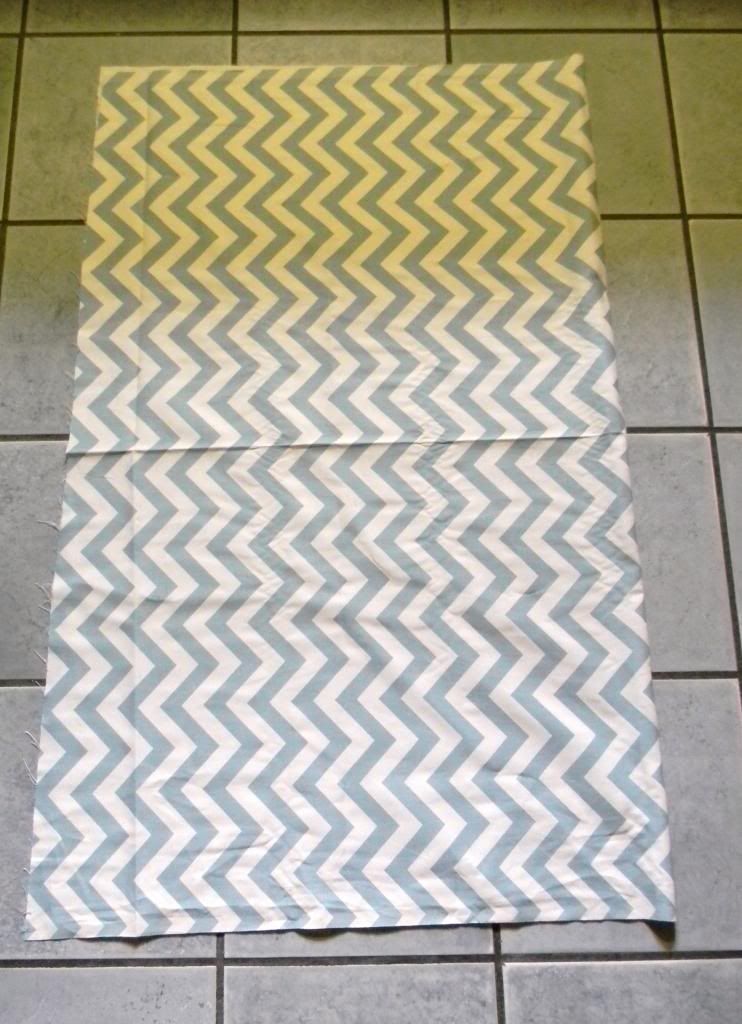 Now you have two identical rectangles. Put them together with right sides facing and sew each edge (the two shorter sides) together. I reinforced the edges with a zigzag stitch.
Now that the edges are sewed together, it's time to make the casing for the elastic. For the side that will be the top of your skirt, fold 1&1/4" and iron all the way around. Fold over again, iron.
Sew casing all the way around, leaving a 3" opening to work the elastic through.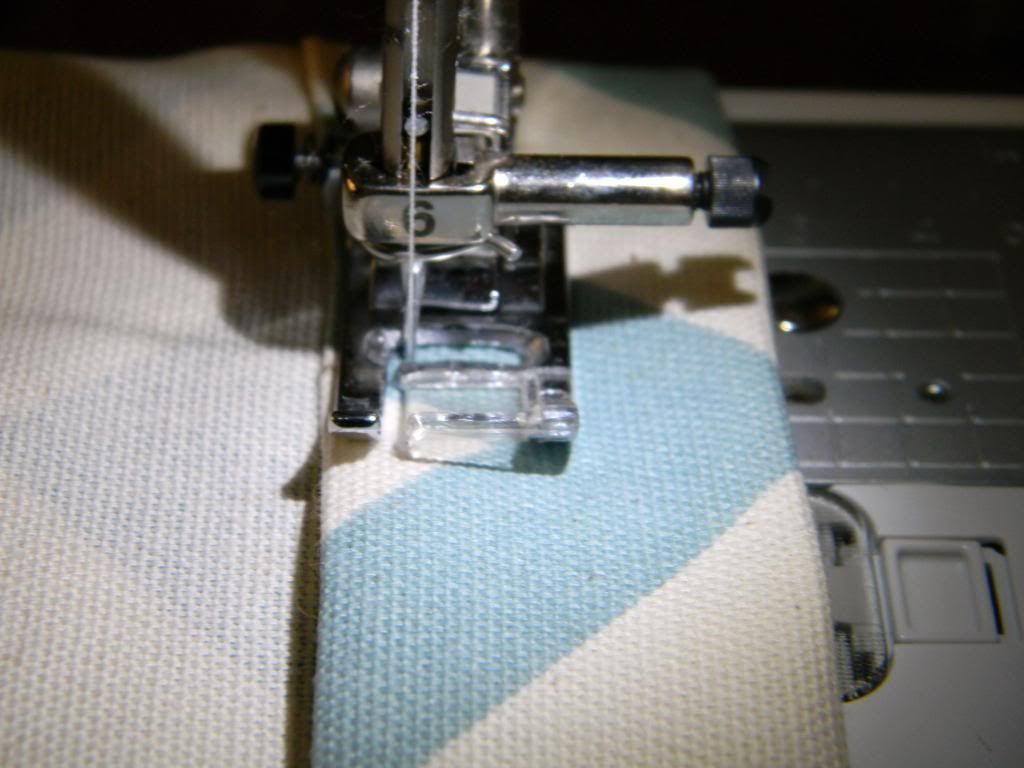 Work elastic through with safety pin.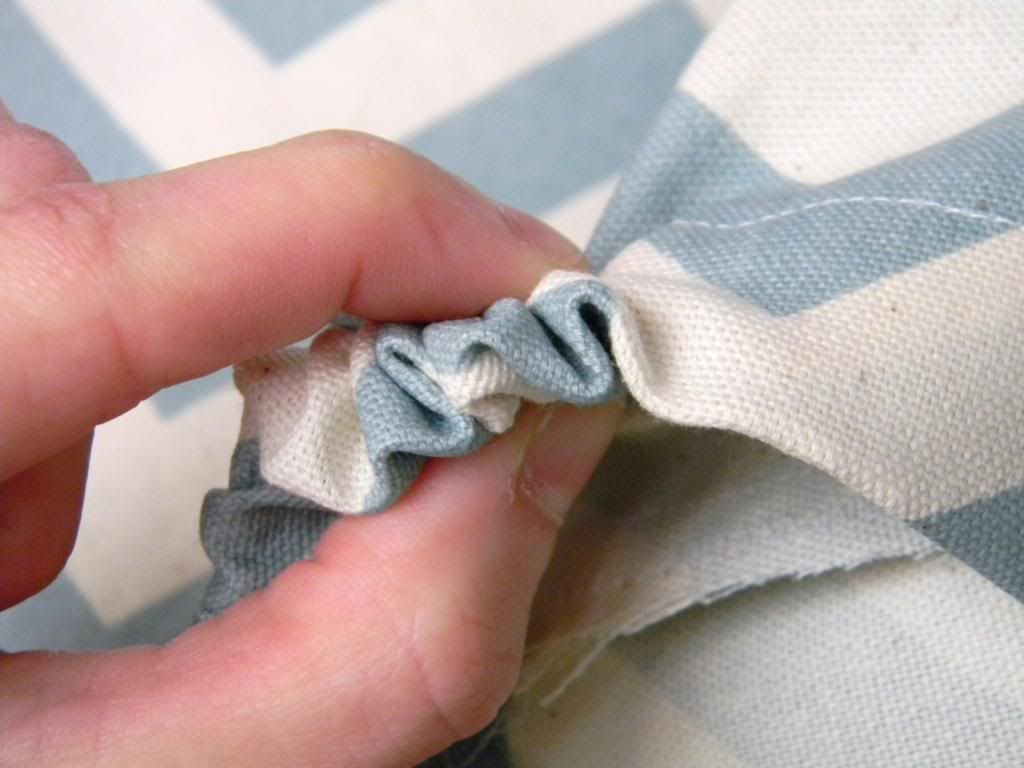 Once it's pulled all the way through, sew the elastic together (extra well!).
Now sew the 3" opening closed. Next, Hem the bottom to however long or short you want it. I ironed 1&1/4", folded and ironed again, then sewed all the way around. (Sorry I didn't photograph that)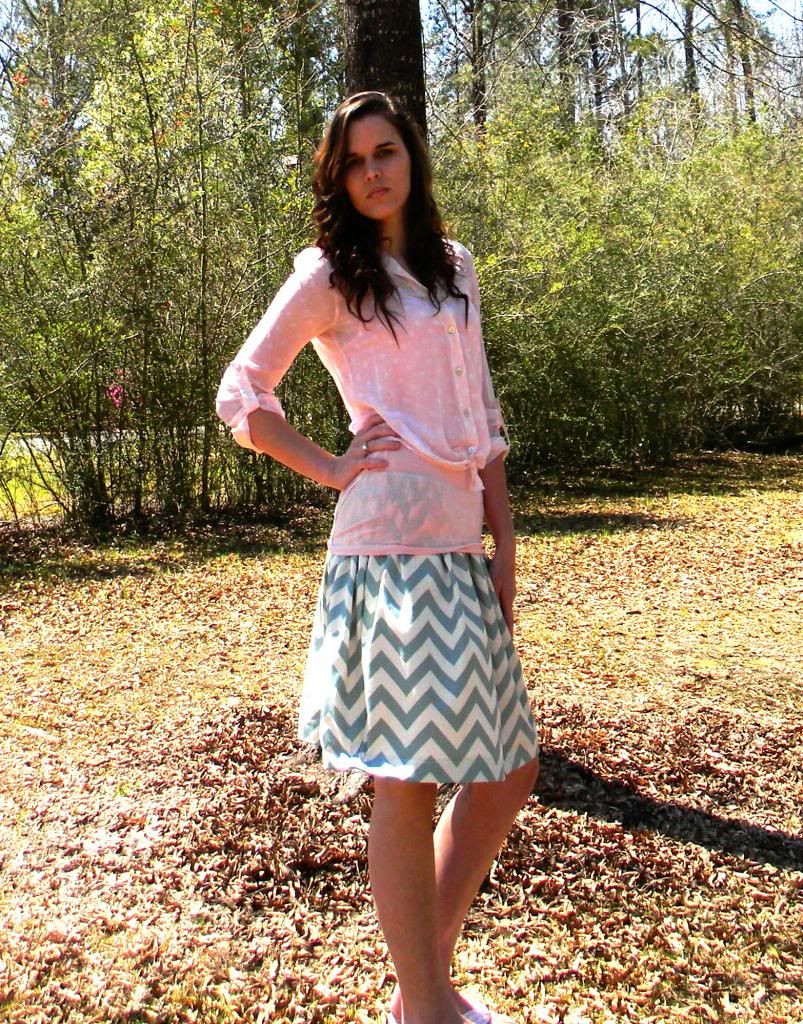 I plan on making several more like this! I may try lighter weight fabric (this was cotton) and try the whole "high-low" effect. If you try this tutorial, please let me know! I'd love to see photos!!
~Shannah Renee