Ok, for all you Victorian/Country style lovers, I have the perfect project for you! Lace Stencil Jars! These are super easy to make and they are great for decorating an outdoor gathering, for weddings, or even a flower vase for the table!
Things you will need:
~ jar
~ lace
~ spray paint
~ tape
Here's the HOW TO:
Measure your strip of lace around your jar. Cut off any excess. Use tiny strips of tape to secure the lace together. Remember to pull the lace tight to the jar to get an even pattern.
Spray paint the jar. Ok, I probably should have did this with the jar standing up, because I had to wait for each side to dry, but I will remember for next time!
Let the paint dry and carefully remove the lace. That's it! This project took maybe 15 minutes to do, not counting the wait for the paint to dry. I am definitely making more of these!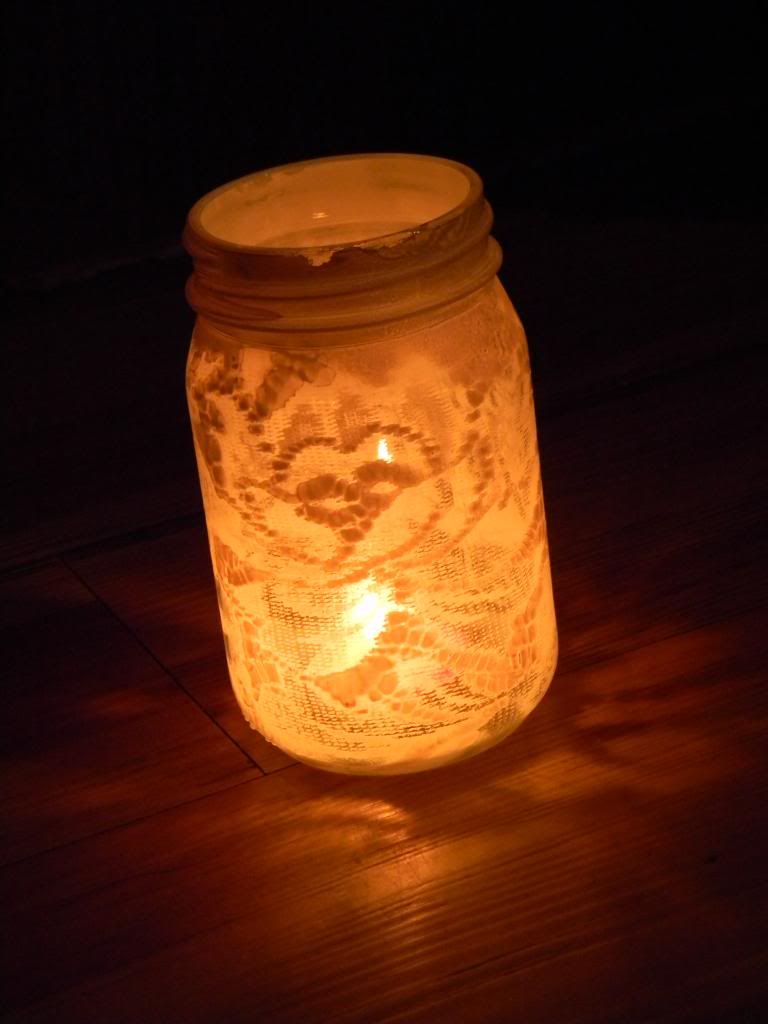 Add a tea candle for night time fun!
Has anyone tried this project before? I'd love to see it!