The other day I stumbled across a pattern while clicking on random blogs. It was a free pattern for a kimono dress and it can be found here. I have made two other dresses for myself in the past year, and this one is hands down my favorite! I changed my pattern up so much from the original one that I'm not even sure I can explain it all! It started as plain blue and the sleeves hung down to my elbows. So I cut those shorter. Then, I thought it was too plain being all blue, so I added some lace. Actually, all the materials I used were from scraps I already had just stored in a bag from previous projects. How convenient! :)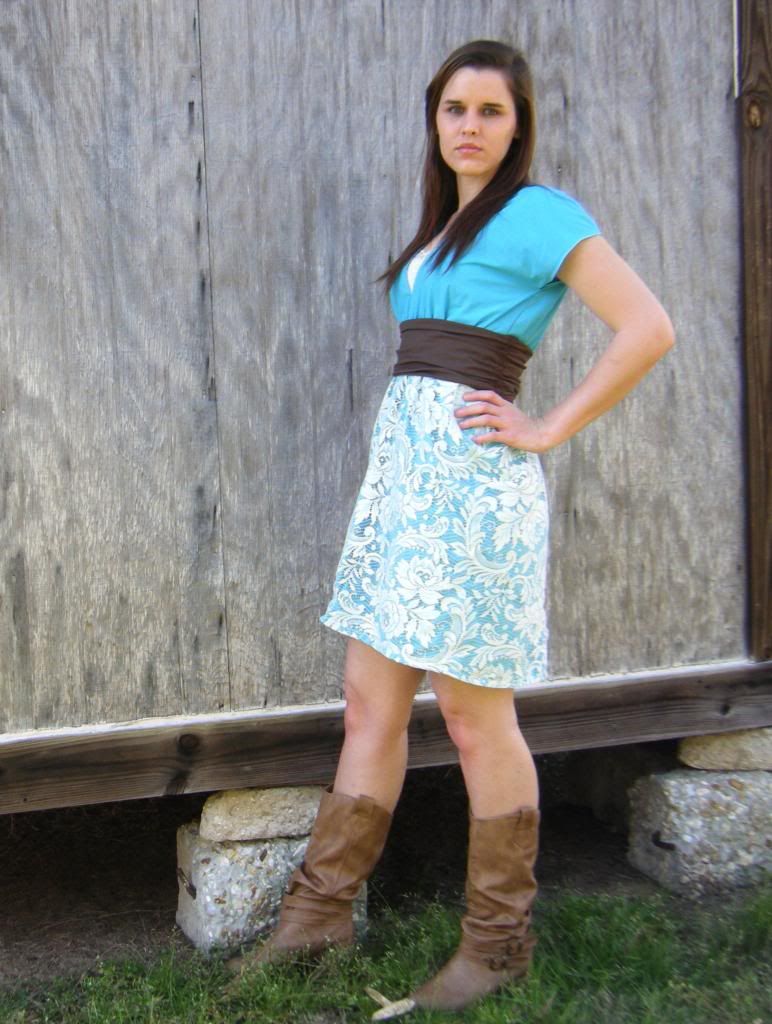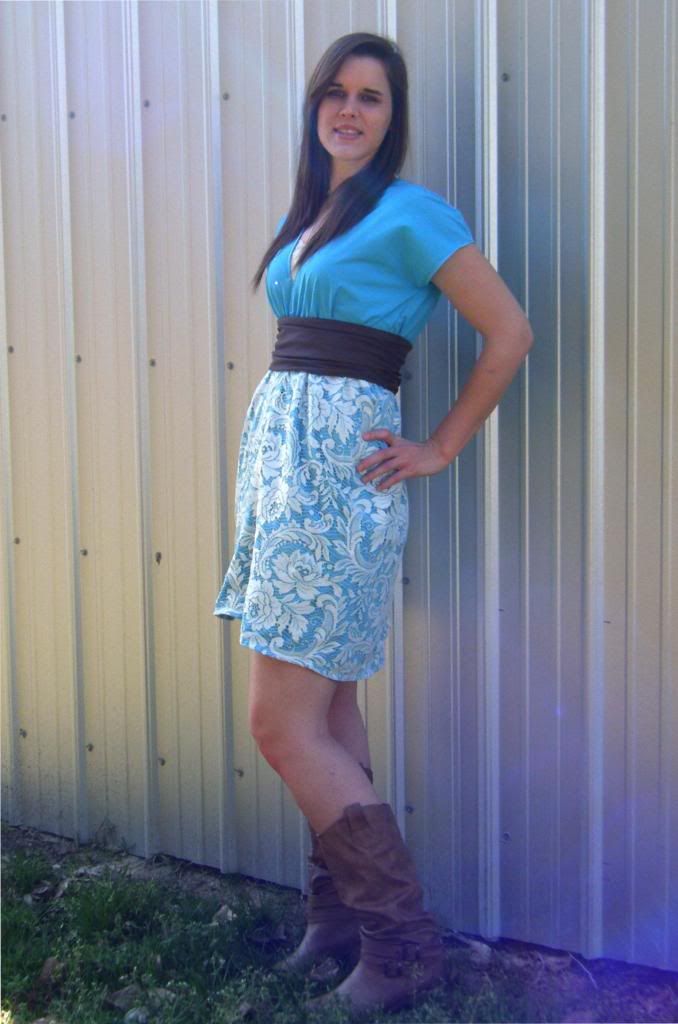 The brown sash is from a past project I made for myself and the other bridesmaids in my friend Ryan's wedding. :) I thought I'd never use it again but I'm glad I held on to it!
This dress was super simple and only took me a couple of days (during my down time) to make it! I can't wait to wear it out!
~Shan~