I get bored easily with projects. When I start them, I have to finish them ASAP or I will get tired of them. I go through phases of sewing and crocheting. It's usually a week cycle. One week I do one, one week I do another.
Last week, I was on a crocheting spree! I found this adorable blog, Little Things Blogged and I stumbled upon a finished product of hers. I found the pattern for it on a link through her blog and I had to have it! It took me about 3 days in my down time to complete it, but I am very pleased with my first amigurumi!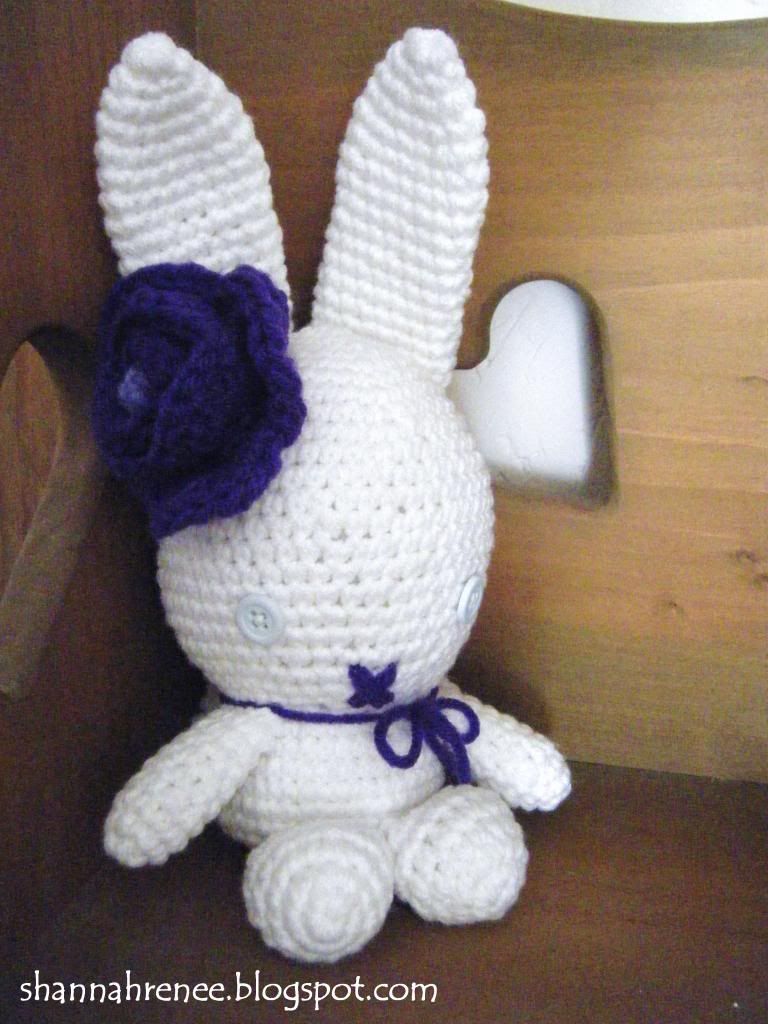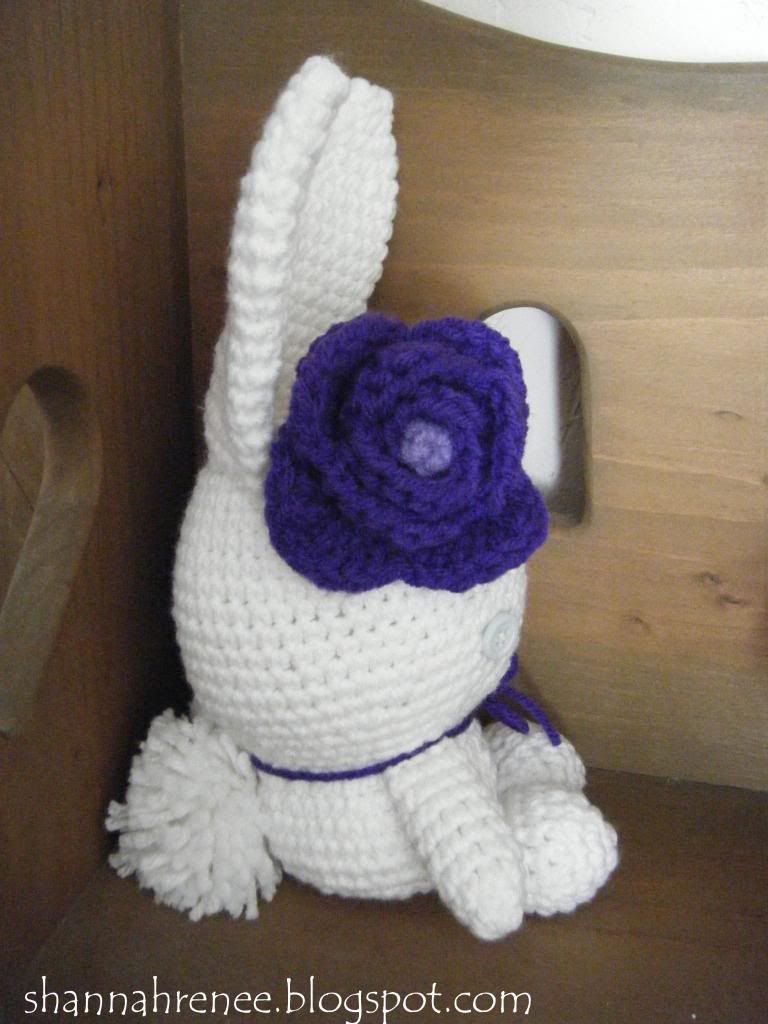 The patterns for this adorable bunny's head and body here.
The bunny ears can be found here.
The flower can be found here.
The arms and legs can be found here.
The tail can be found here. (I made my tail a little more loose)
If you make one, I'd love to see it! :) Happy Crocheting!
P.S. I will post some incoming soon. Also, I have contacted my giveaway winner and will post more on that soon!
~Shannah Renee